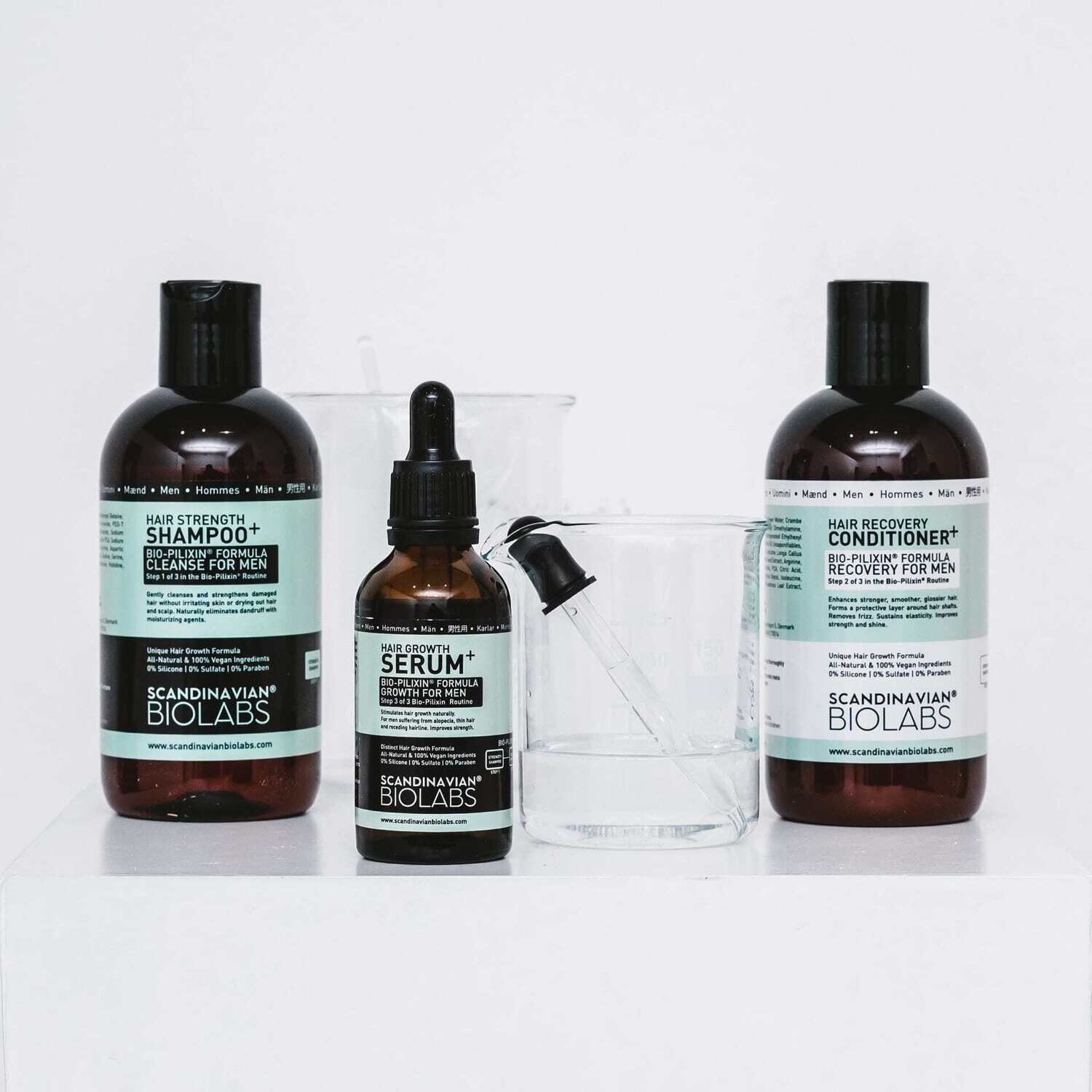 SAMPLE. Hair Strength Bundle For Men: Shampoo + Conditioner + Hair Growth Serum
0001
Product Details
Get our bestseller bundle to strengthen and grow your hair!
Hair Strength Shampoo. Our 93 percent naturally-derived shampoo contains ginseng and ginger, both of which increase blood flow to the scalp to encourage hair growth. Biotin, keratin, and zink nourish your skin and makes your hair stronger.
Hair Recovery Conditioner. This gentle conditioner with bio-pilixin formula will make your hair healthier and stronger.
Hair Growth Serum. 100% vegan solution that will help you counter hair loss. Serum stimulates blood flow, providing your scalp skin with vital nutrients, and extend the hair growth phase to reduce hair shed, stimulate growth, and strengthen hair.
We bundled top-3 best men hair products to offer you the best experience. Buy all three products for a special price and save money.
Save this product for later